Our Green Promise
Guaranteed Quality | Environmental Responsibility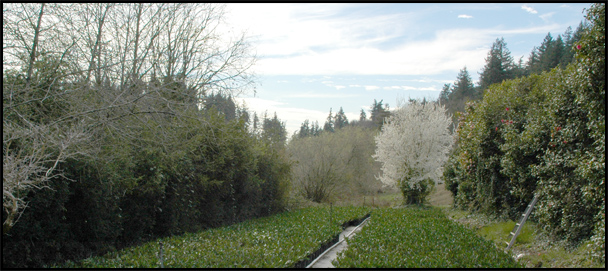 Teufel Holly Farms is your source for guaranteed Fresh, Quality Christmas Ornamental Products.

   From Start to Finish, Teufel Holly Farms is dedicated to providing customers with the finest in quality, Fresh, Christmas Ornamental Products.

Fresh cut holly and greens are assembled into beautiful decorator Christmas products and stored in refrigerated coolers until ready for shipment.

Teufel Holly Farms Christmas Fundraiser Products are packed and shipped in special gift boxes. Whether shipping bulk loads across the nation or direct to your door, our shipping personnel are dedicated to giving your order the careful handling it deserves.



You must be COMPLETELY SATISFIED with the products you receive from Teufel Holly Farms or return them for immediate credit or replacement products if notified within 48 hours of receipt of products.
Our Statement of Sustainability
Teufel embraces a sustainable approach to everything we do
The following are principles that our business was founded on in 1890  and followed to this day:

Natural resources are finite. They must be valued and protected. The greens used in our holiday products are harvested under contract from managed forests.

Recycle / reuse everything. All green waste generated from our production is composted and then incorporate as organic soil amendment for our nursery and landscape operation. Nursery pots are taken back for re-use. Card board is collected, as is scrap metal, all for recycling.

Use only what is needed - no more! Starting with water, but carried through our entire operation. We work at reducing our use of consumables 3% year over year.

Design is the key. Our years of experience allow us to approach every project with maximum efficiency, using the best suited materials, and the right combination for the ultimate in sustainable creations.

Local is almost always best. That is why we choose to do business with local vendors and service providers who hold similar values. If it was grown or produced locally, we know it took less energy to get it us and is the freshest it can be. All the better for your maximum enjoyment.

Never stop learning. Every day is an opportunity to learn something new. With that knowledge we are then challenged to continually improve our products and make Teufel Holly Farms a better place to work and do business with.

We approach every project, large or small, with an insight that can only come from working with the land for over one hundred years.